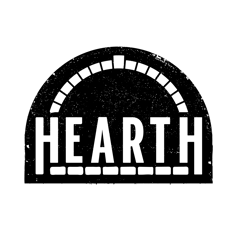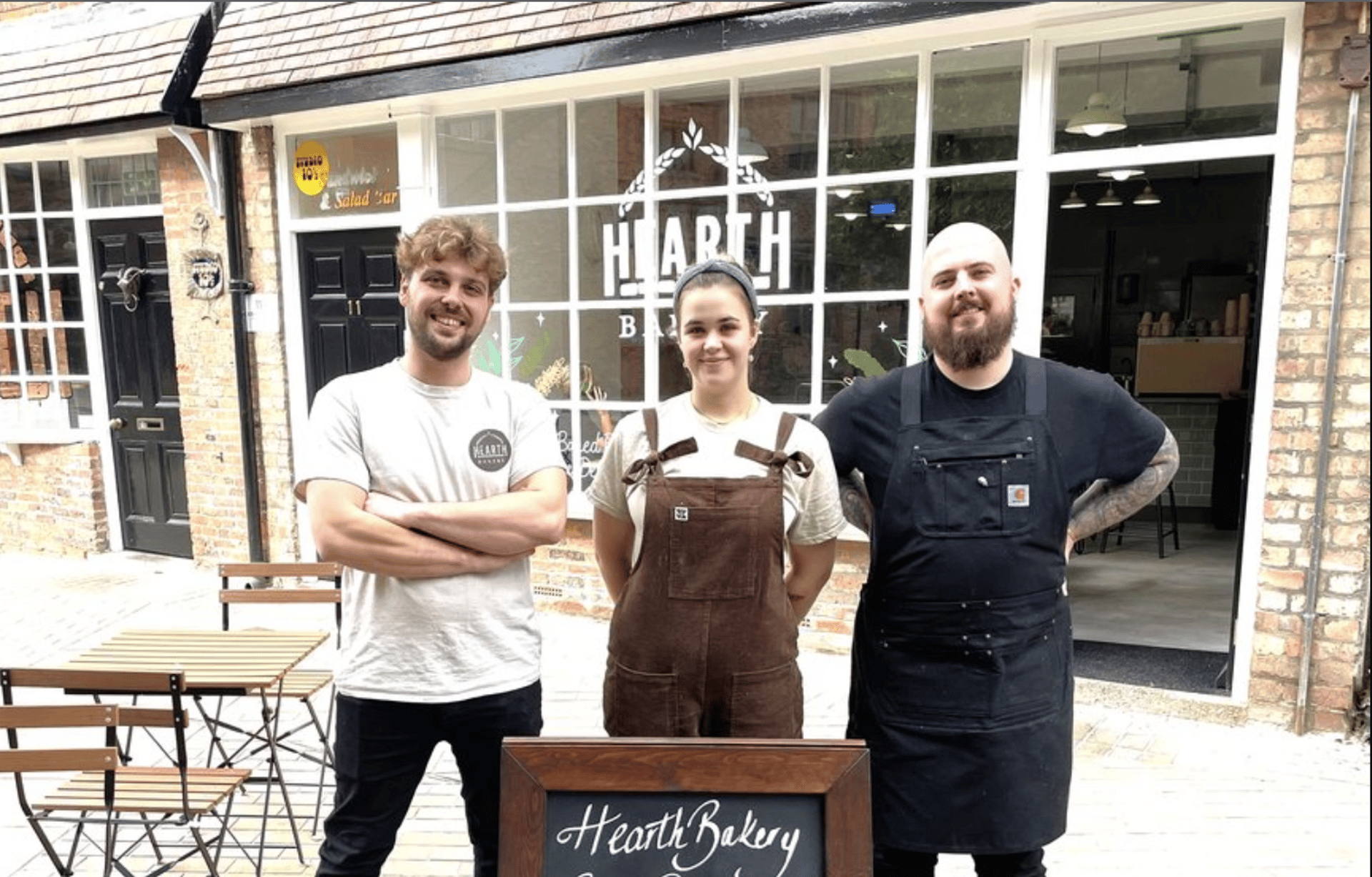 The Restaurant and Bakery
Hearth
Hearth Restaurant and Bakery is an exciting eatery open in Hull's city center. Based in the old town, it is spread over two floors in the thriving Trinity Square.
On the ground floor, the bakery is open throughout the day Wednesday to Sunday, serving freshly baked breads, pastries and a lovely brunch menu offering a more relaxing atmosphere.
For the restaurant, you will enter through the bar where you may stop for a cocktail and bar snacks before being guided upstairs. Our dining room offers classic cocktails and interesting wines, with large plates cooked hot and fast over fire on our custom hearth, or low and slow in our smoker, to be served with small plates to share. Our menu focuses on local and seasonal ingredients. The restaurant will also be supplied with fresh bread and delicious desserts from our bakery.
The Team
Ryan Telford (Head Chef)
Ryan has many years of experience working in Michelin level kitchens, including the 1 Michelin * Chez Bruce in London and the 2* Henne in Denmark. He has worked in senior roles for the past 4 years including opening a new restaurant for world respected chef Phil Howard as Sous Chef. Ryan's years of experience has given him a wealth of knowledge in fine dining, this paired with his love for cooking over fire and a relaxed restaurant setting is the perfect match for our site in Hull's Trinity Square.
Caitlin Ogden (Head Baker)
Caitlin has trained in classical French cuisine and for the past 8 years has been a pastry chef in establishments such as The Ritz 5-star hotel where she spent time working on their world-famous afternoon tea and exquisitely detailed desserts in its 1* Michelin restaurant. More recently she worked at Phil Howards 1* Michelin restaurant Elystan Street before being promoted to Pastry Chef at his new 2019 new opening.
Ian Pexton (General Manager)
Ian has over 11 years of front of house experience in the local area, holding a lead management role for the last 5 years. Whilst working as the manager at The Triton Inn, he was asked to open two other sites by his employers, The Rose and Crown in Beverley and The Fox and Coney in South Cave where he then moved onto Shoot The Bull. With a wealth of knowledge in wine, he has provided an extensive list and can offer his knowledge to anyone with an interest.